California-based Nelson Racing Engines (NRE) is known for its potent engines, which are mostly installed in hot rod racers and muscle cars. The Californians, who have been in business since 1996, also developed the 5.9-liter biturbo V8, which develops up to 1,750 hp in the US supercar SSC Tuatara when it is fed with E85. Regular petrol tankers have to be satisfied with 1,350 hp. NRE also produces high-performance engines that can be retrofitted in conventional road cars.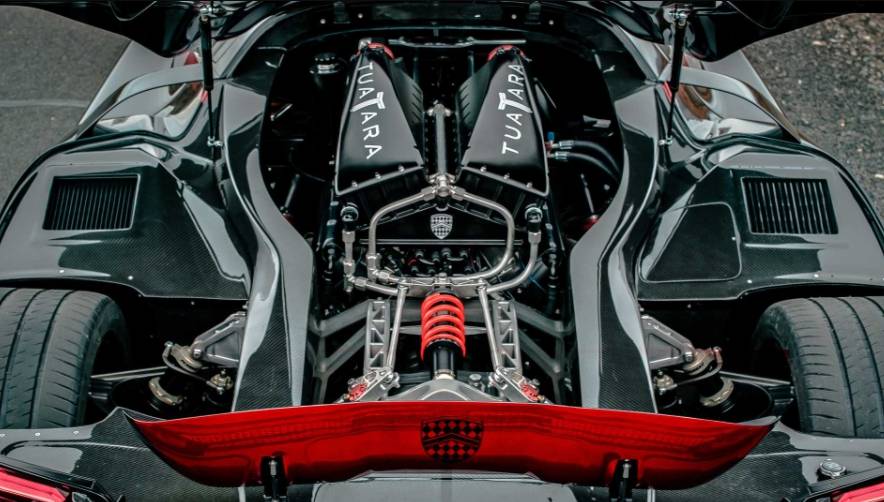 Compressor brings height
The youngest child of this crate engine series is the LSX V8. It builds on a specially cast block with thick cylinder walls, reinforced screw connections and longer liners. The eighth is designed for a displacement of seven liters. For the interior, NRE relies on a forged crankshaft, special connecting rods and forged pistons. On top – literally – NRE plants a whipple compressor with a volume of four liters and charge air cooling. If it puts a lot of pressure, there should be up to 1,200 hp. The large compressor also has disadvantages. Due to its height, it no longer fits under every hood. Luxury problems!
1,200 hp for 23,000 euros
The LSX V8 should be fully suitable for everyday use. An extensive sensor system monitors operational safety. If there are any problems, the V8 goes into emergency operation – just like every production engine. Who now believes the super engine devours huge amounts of investment is wrong. The LSX V8 already runs completely on the test bench including engine control and all built-in parts for just 25,999 dollars – the equivalent of around 23,000 euros. If you prefer turbocharging or want even more everyday performance, you can also get a seven-liter biturbo V8 from NRE for $ 28,999 (around € 26,000).
The combustion engine is far from exhausted – at least when it comes to performance. The issue of CO2 or consumption is not part of the task here.